UNIVERSAL TENSILE TESTER REPAIRS AND SUPPORT FOR MOST MAJOR BRANDS
We provide the following services:
– Universal Tensile Test equipment sales of both new and used systems and accessories
– Equipment repair and support services
– Test method development and support
– Custom software solutions or equipment upgrades
– Phone support – free phone support to our customers!
– Mechanical testing – tensile, compressive, flexural, elevated temperature, and custom.
– Custom Lease and Loaner programs
– Grips and grip surface repair/replacement
Professional
Instron® Repair
Mechanical Testing Services, Inc. has the experience and reputation you want over 33 years in the materials testing field. We specialize in Instron repair service and support services. Our main objective is to keep your equipment running as designed and maintained to the highest level possible at fair and reasonable costs. We have offered repairs and solutions to hundreds of companies for years, with service and value that other companies do not offer. If you want to safely restart an older test system or maintain reliable service out of an existing system, please give us a call for a free consultation.
EXPERT REPAIR SERVICES
Providing a full range of services, Mechanical Testing Services, Inc. is the one company you can rely on to get the job done right. No matter what the question, issue, or project, we are definitely the company you want to contact for the job.
Testing Services
Our large inventory of machinery, load cells and grips enables us to have the ability and proper setup to offer testing on anything from Aramid fibers to Weld strength. Besides testing samples, we can assist your lab in developing customized tests or assist in Round Robin testing as a participant. Please call with any special requests.
Repair Services and Technical Support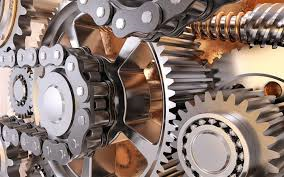 Our repair service is unmatched in our expertise, quality, and value of services. On a few occasions, we have even had some OEMs call us to repair their own units. We do the job right, warranty our work, and have worked with many companies from Fortune 500 to the small shops and labs needing expertise at a fair value.
We provide quick response times, easy phone access to technical support personnel, and a professional attitude and service.
No pressure for you to upgrade, buy new equipment, or get locked into contracts.
Grip Repair and Grip Face Rubber Replacement
The grips are the most critical part of any Tensile testing system. Slippage, defects, or worn parts will affect your test results, sometimes without notice. Our grip rebuilding service offers you peace of mind during testing, and our surface refurbishment offers high strength, long-lasting rubber replacement for your testing grip faces. Re-working existing grip faces provides a super strong rubber coating for your grips at a fraction of the cost of new or replacement faces.
We are a top-shelf provider for Pneumatic foot pedal repair and rebuild services.
ABOUT US
At Mechanical Testing Services, Inc., we've managed to build a sound reputation as a competent services company the hard way – by doing honest work for a fair price. Whether dealing with a large commercial project or doing routine maintenance, we keep our standards high.
Clients know us to be fast and efficient. They also know that we back up our work. It's just part of what we do and how we do it. Nothing is more important than our reputation, and our reputation comes from having a great work ethic. Allow us to put our 30+ years of experience to work for you!
TESTIMONIALS
Many thanks on behalf of myself and TE Connectivity for helping us get our Instron 4201 tensile test machine in perfect working order. When the machine went down in Dec. 2020, we contacted Instron. They had me check a few things, and we purchased a new encoder for $1800 that did not fix the problem. Since we had to modify the connector to fit our machine, the part could not be returned. With no machine, we were facing the idea of paying $25,000-$55,000 for a new machine. Then I found Mechanical Testing Services, Inc. almost by accident and figured why not give it a shot. Darryl took the time out of his busy schedule to troubleshoot over the phone and by text messages. By the end of one week, our 35-year-old Instron was working again and didn't even need any parts!
Darryl, I cannot thank you enough for the best support we've ever received on our Instron machine. We will, without any doubt, contact you for any future support or service.
Thank you again,
Rob C. – DRI Relays Inc.